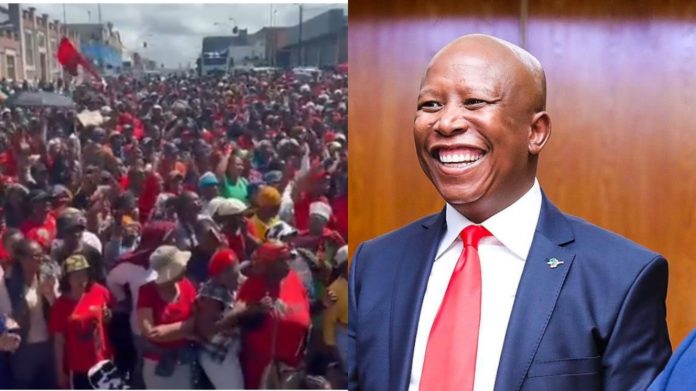 The people of Buffalo City gathered in their thousands in support of the Economic Freedom Fighters Party President Julius Malema.
Julius Malema appeared in the East London Magistrate's Court today, the 19th of October 2023.
Malema is appearing in court in regards to the alleged discharging of a firearm at the EFF 5th Anniversary Celebrations.
Below are the details.