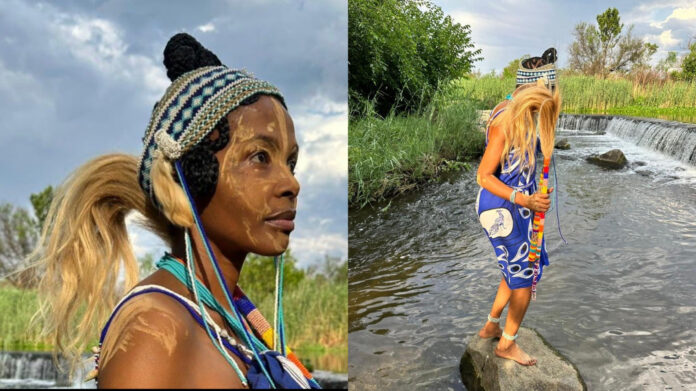 South African, singer and songwriter Simphiwe Dana took to her Instagram page to show the world her spiritual side.
The musician has accepted and is embracing her calling as a sangoma.
In 2020, Simphiwe opened up on Twitter now X about her great grandmother who was a fierce sangoma and how she haunted her to follow in her footsteps.
Dana shared the details on her Instagram page.