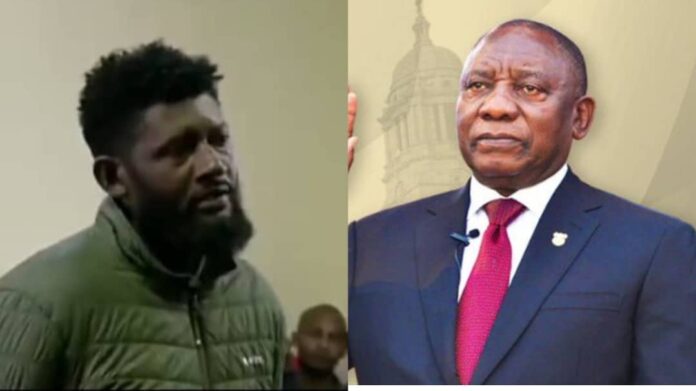 Two suspected robbers who are being accused of of stealing millions of cash from President Cyril Ramaphosa's farm appeared in the Bela Bela Magistrate's  Court on the 7th of November 2023.
The accused are citizens of Namibia and they were employed by President Cyril Ramaphosa at his Phala Phala farm in Limpopo.
Millions of Rands and US dollars stashed in mattresses and sofas was stolen from the farm house in 2020.
The suspects are facing four counts that include house breaking and theft. The matter was postponed to the 10th of November 2023.