Julius Malema and Mmusi Maimane butted heads over the Springboks name change.
Malema told his legions of followers on X that he was not supporting the Springboks because they represented Apartheid.
Malema added that the symbol and the colours of the sports kits worn by the Rugby National Team were all representatives of Apartheid.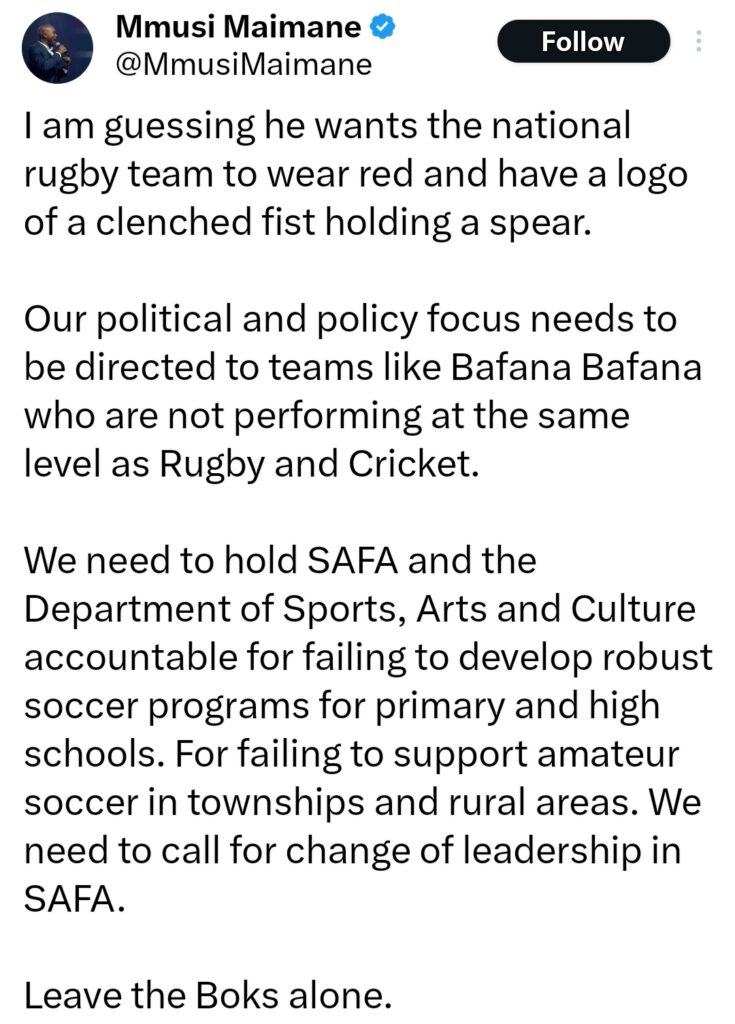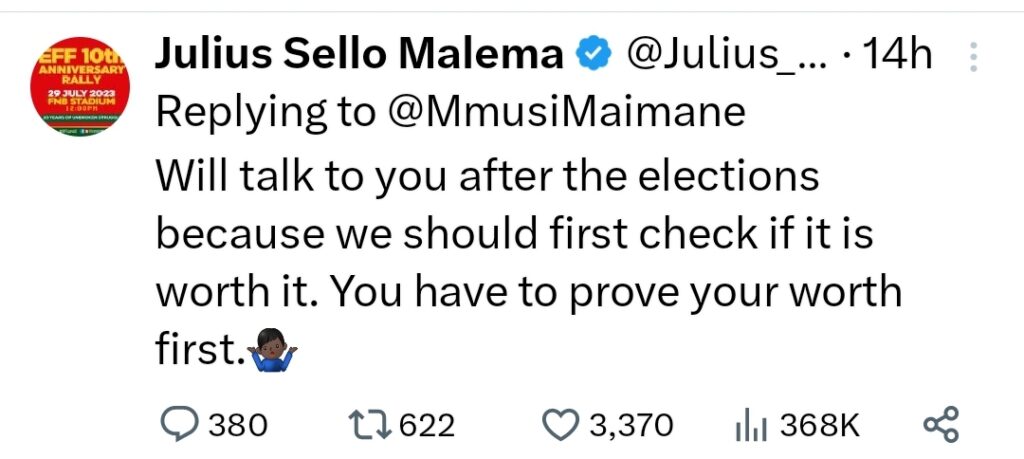 The Springboks have been touring different parts of South Africa after winning the Rugby World Cup in France last month.