Somizi who owns a house at Zimbali Coastal Resort posted picture of his house. 
One of the pictures caught DJ Zinhle's attention. The DJ commented that it had her praying in tongues. That's how breathtaking it is.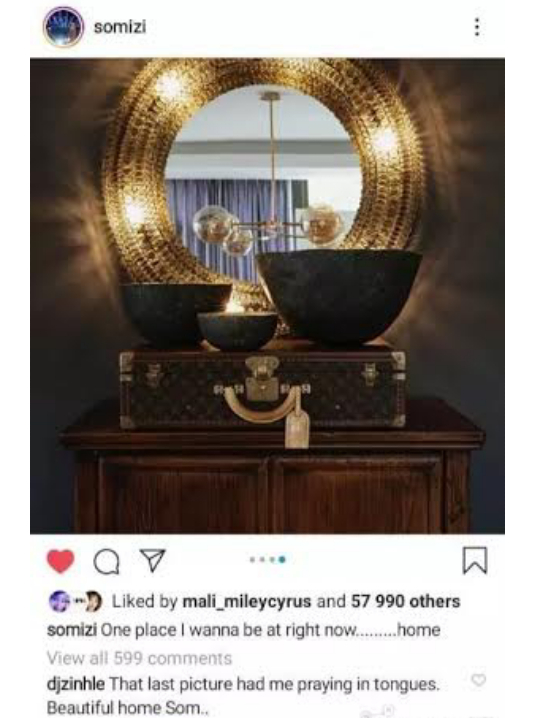 DJ Zinhle is known for her love for mirrors and furniture because she even has an interior design shop.
And knowing how Somizi loves finer things, he went and got a renowned local interior designer Donald Nxumalo to create a stylish, magical and elegant home for him.