Fans have argued that Jub Jub is the only person suitable to present the show Uyajola 9/9.
Taking it to Twitter, the majority said that Jub Jub brings out the greatest episodes as he fuels the situation at hand hence making the show to be interesting.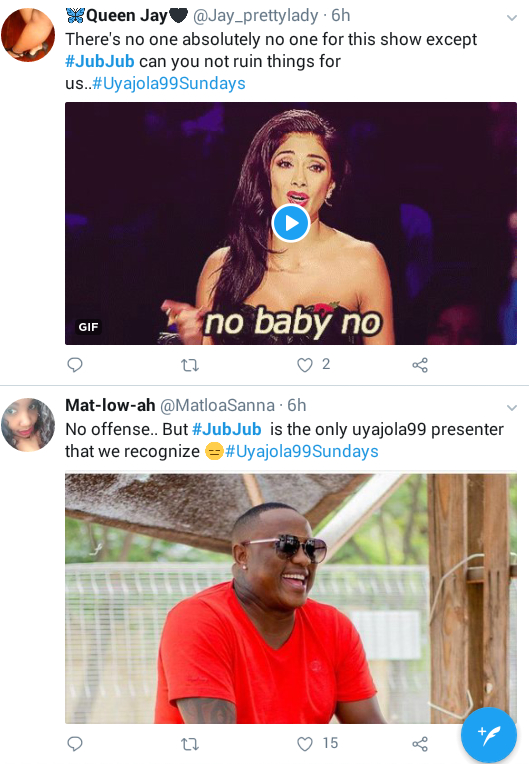 Jub Jub was applauded for his confidence when asking questions and when compared to his newly appointed presenter, he was said to be more interrogative and was able to handle tough situations.