Raising her concerns and showing support for other African Nationals in South Africa did no good but to land Pearl Thusi in the firing line when it comes to the majority of Mzansi.

The media personality has since been accused of dating a Nigerian man. Pearl Thusi came under fire when she opposed the #PutSouthAfricansFirst. Now people are saying she must go back to Nigeria where she belongs.


Pearl Thusi was gushing out on Twitter about her name she was given by her Nigerian friends and fans. She was recently named Ngozi, a name derived from the Nigerian language. This only added oil on to the already burning fire.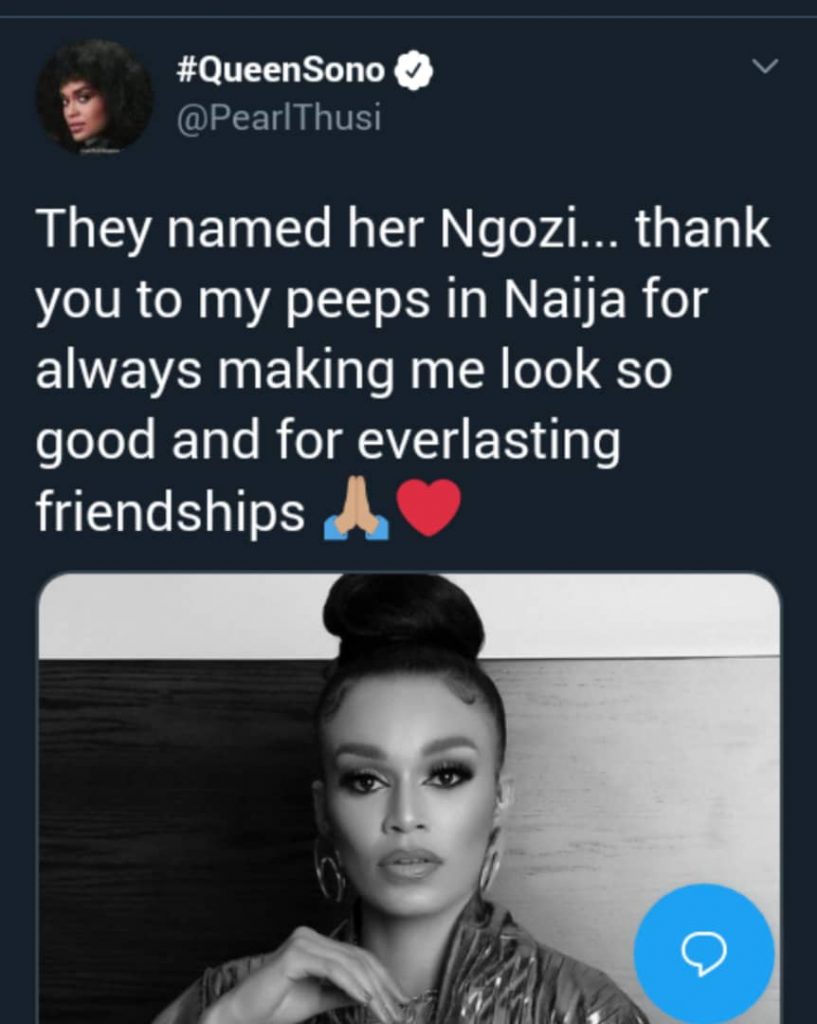 South Africans felt like Pearl Thusi does not care about South Africans at all. They are saying Pearl should support her fellow citizens first before defending foreign nationals.


Another tweep said Pearl Thusi should go to her boyfriend in Nigeria. They went further to say this was the same reason why she was dumped by Robert Marawa.