Tshegofatso Pule went missing on June 4th. She was found stabbed and hanging on a tree. Pule was reportedly eight months pregnant when she died.
According to her best friend, Tshego was last seen at Westlake Complex Florida, Roodeport at her boyfriends place.
Security footage showed Tshego being accompanied by her boyfriend to an unknown grey Jeep. He stayed behind and she left with the jeep driver. That was the last time she was seen.
People who knew her described her as the nicest person one could ever come across.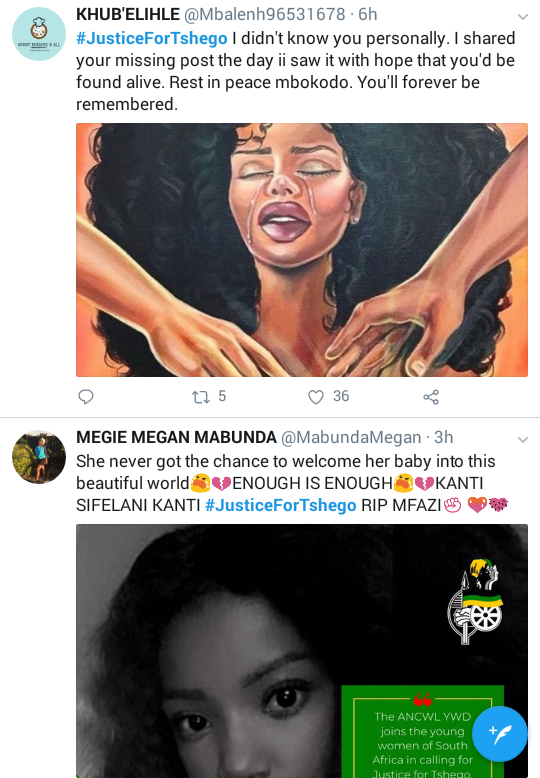 Tshego Pule was 28 years old.
No one has been arrested for the murder of Tshegofatso Pule and her unborn child.