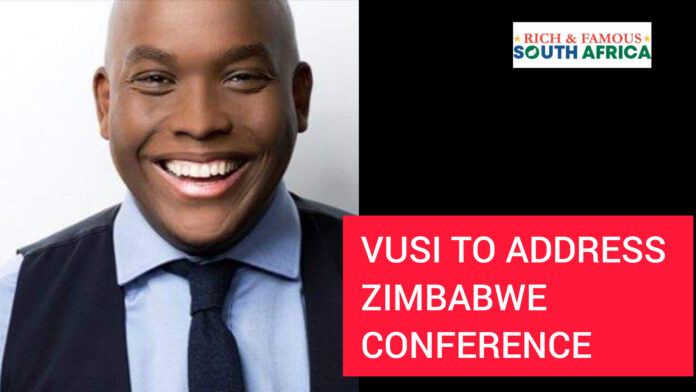 Popular South African businessman and motivational speaker, Vusi Thembekwayo, will be addressing a mining conference in Zimbabwe in mid-November.
The conference, which is organised by the Strategic Leadership Association of the Zimbabwe Engineering, Iron and Steel Industry (SLAZEI),will run from 19 to 22 November 2023.
Other speakers at the summit will include Zimbabwe government ministers and international speakers such as Prof Patrick Lumumba of Kenya,  Lena Thompson and Precious Nyika, who was fired as CEO from Larfage Zimbabwe in 2020.