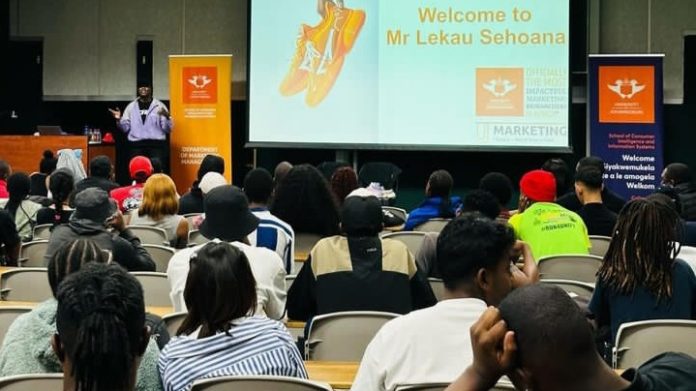 Businessman and entrepreneur Lekau Sehoana, was invited as a Guest Lecturer for the Final Year Students in Marketing at the University of Johannesburg.
The businessman's humbling story will be part of the students' exams.
The Drip Footwear founder and CEO shared the details on his Instagram page. Below are the details.