Gugulethu Mzobe has announced her pregnancy.
The Imbewu actress shared her pictures holding her baby bump.
She said she had to wait for 40 weeks to do the photo shoot because her bump was too small.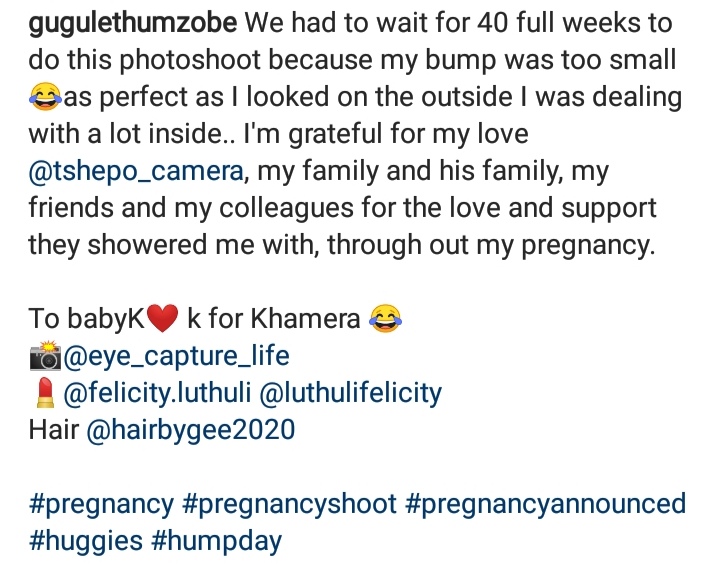 Gugulethu said she is grateful for her love and family support.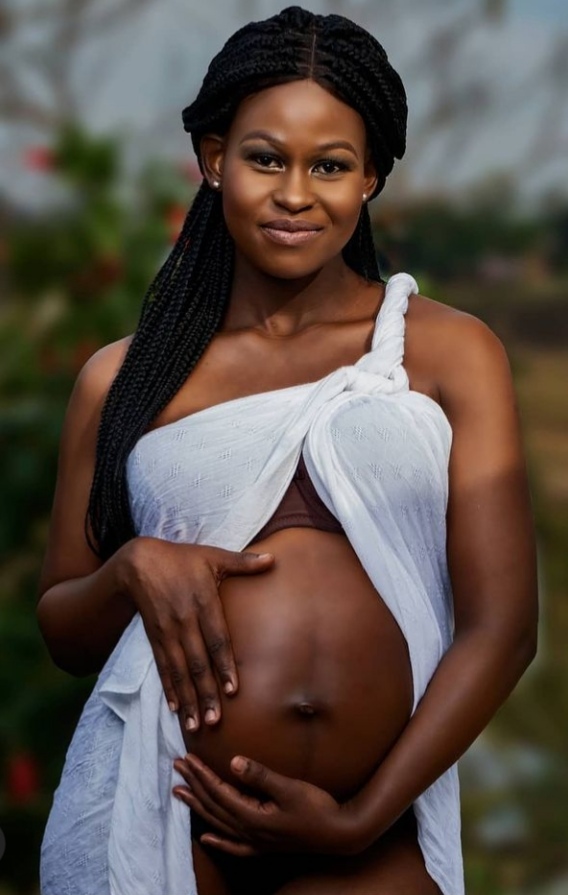 Adding, she said as perfect as she looked outside, she was dealing with a lot inside.