DJ Shimza is not impressed by new regulations of Covid-19.
This comes after president Cyril Ramaphosa's address lowering Covid-19 alert level from 4 to 3.
With level 3, gatherings are allowed at 50 people indoors and 100 outdoors.
However, DJ Shimza said to some the news might be entertaining bt to them who work in the entertainment industry its way beyond that.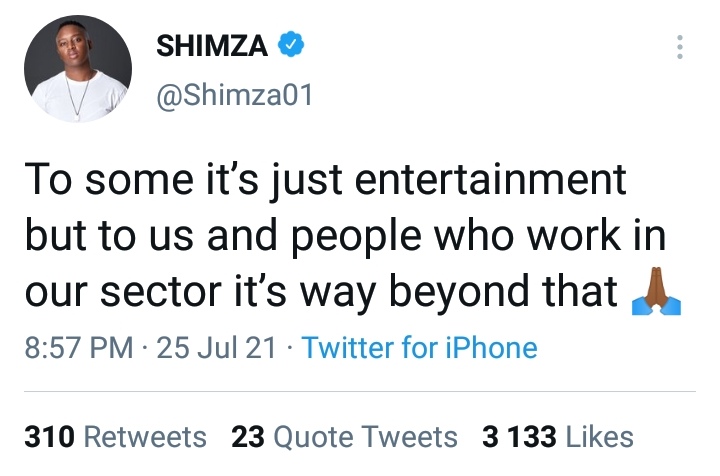 His reason being that when they do shows, 50 people is way less and they cannot make money out of the allowed gathering number.