Pearl Thusi is angry after discovering that someone posted a fake tweet using her identity.

The star believes that someone created the tweet to tarnish her reputation.
Determined to find the culprit and save her image, Pearl said she is handing over the case to her legal team and is also offering money to anyone who can find out, who is behind the tweet.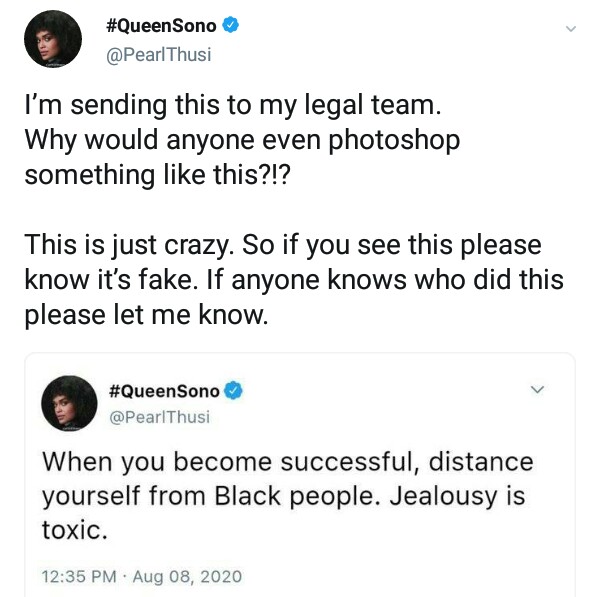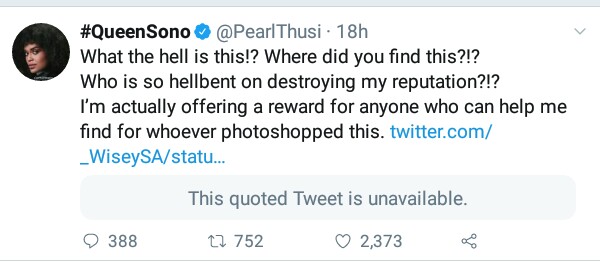 She also claimed that the tweet was photoshopped and stated that her followers should know that it's fake.