Health Minister Zweli Mkhize has been bashed on Twitter after releasing recent covid-19 statistic.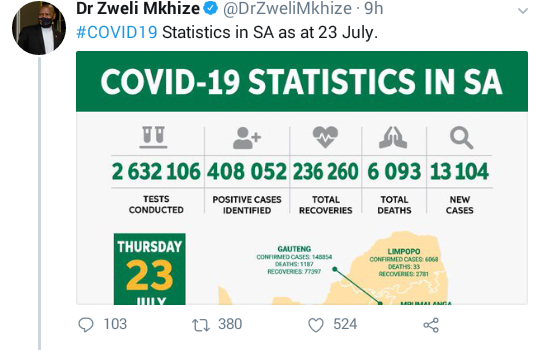 Tweeps said the minister lied to the people saying the country is ready for the novel coronavirus but the number of cases in South Africa does not show that the country is managing it.

Mbuyiseni Ndlozi said politicians like Zweli Mkhize should stop handling statistics and allow independent expert institutions to take a lead. He said Mkhize's role is policy not health statistics.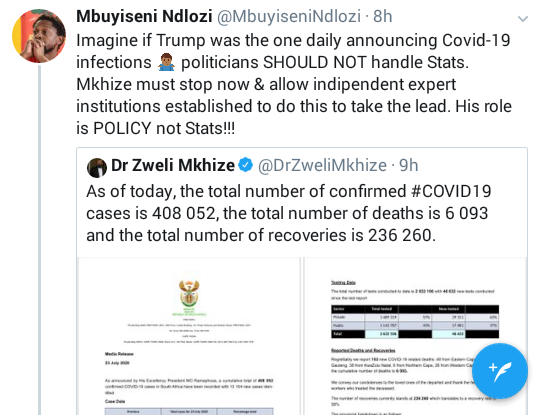 The twitter community urged people to not take Zweli Mkhize seriously together with the numbers that he produce as covid-19 statistics.