Former Johannesburg mayor Herman Mashaba reminded his followers their mission after removing ANC out of power in the upcoming elections.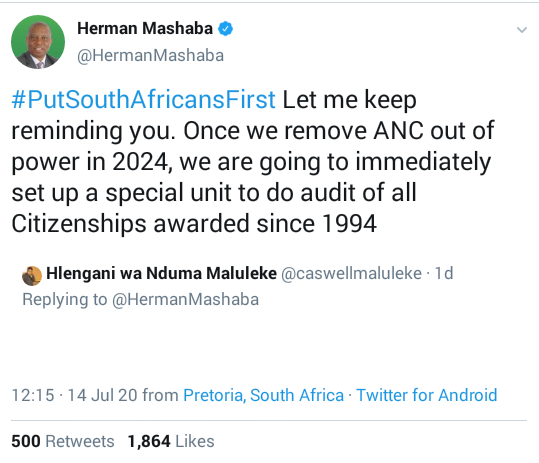 He said he will revoke citizenship of every person who obtained it fraudulently.
Many tweeps supported him saying he is a real man by putting South Africans first. They even said those who are attacking him are against the representation of black South Africans.