Following the recent passing of his mother, one of the most important people in his life, Somizi has shown how strong and selfless he is.

Even in the midst of such a difficult time he was able to be there for his husband as well in celebrating and appreciating him on his birthday.

Somizi bought Mohale an amazing gift the same day he buried his mother Mary Twala. 
Posting  the gift on Instagram Somizi wrote, "Bitter sweet…happy birthday to my husband @mohale_77 my support system…mama RIP."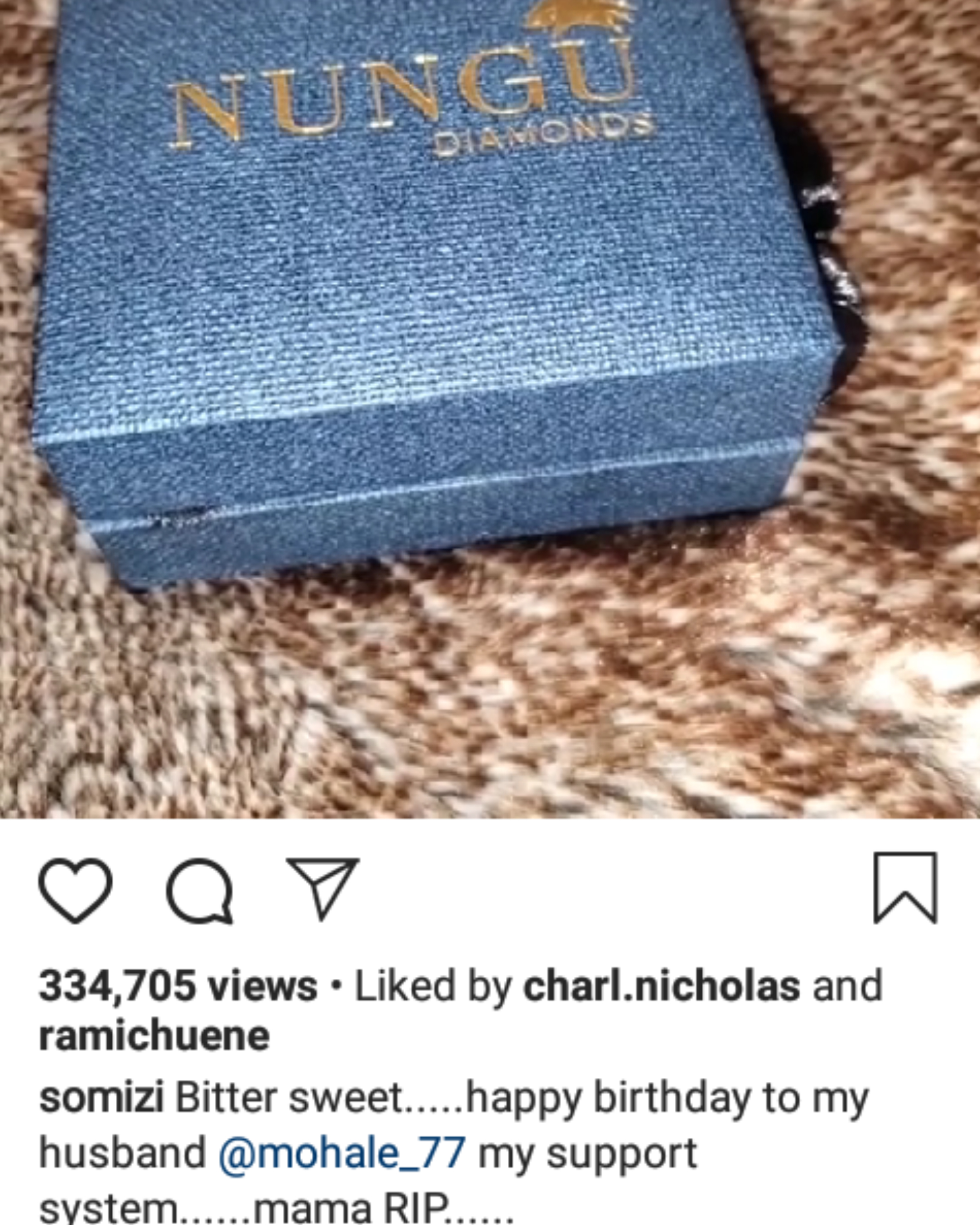 Somizi decided to buy Mohale a gift from Nungu Diamonds. Mohale also took to Instagram to show off and appreciate Somizi for the gift.

He wrote, "My husband bought me the most beautiful diamond ring for my birthday. Thank you baby @somizi.. Happy Birthday to me."