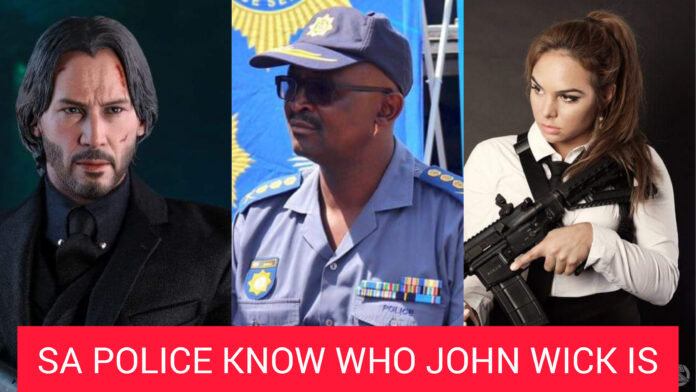 South African police have called upon the mysterious vigilante figure, John Wick to hand himself over to police.
The mysterious figure has killed over 20 'Boko Haram' gangsters around the township of Mamelodi in the past few weeks.
Gauteng Commissioner General, Elias Mawela, told the Daily Sun Newspaper that they know the identity of John Wick, but will not reveal it until he is charged.
Mawela told the newspaper that police will get John Wick and its just a matter of time as members of the public have been providing valuable information.
John Wick has became a legend among Mamelodi residents after he started killing violent gangsters in the area who were known for their violent acts and extortion of foreign shop owners.
Residents say John Wick drives around in a silver Mercedes Benz vehicle and was responsible for the killing of 'Boko Haram' leaders, including Philip Given Mnguni (35), who was killed while driving on the N4 highway this week.