Keanu Reeves knows the importance of stunt workers more than most actors.
The actor marked the end of production on "John Wick 4" by gifting the film's four-man stunt team personalised Rolex Submariner watches.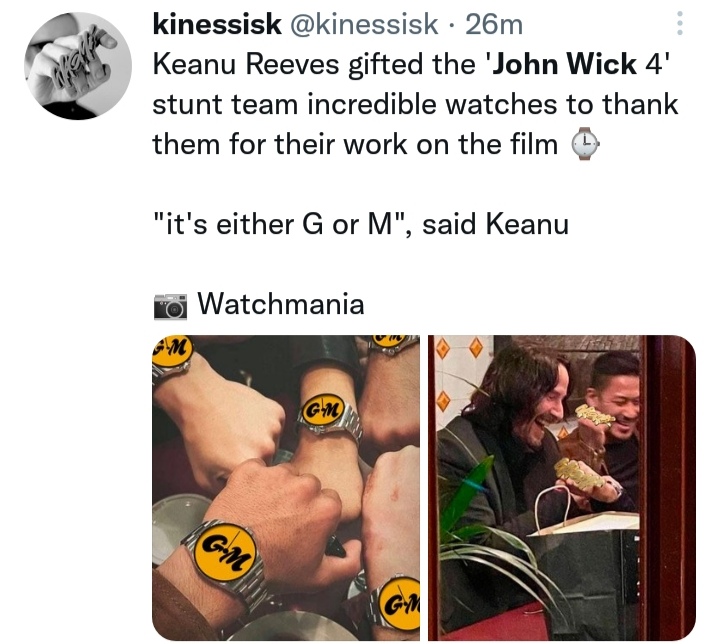 This came as a thank you for their hard work on the upcoming action tentpole.
Reeves' stunt team on the film was made up of Bruce Concepcion, Jeremy Marinas, Dave Camarillo, and Li Qiang.