Duduzane Zuma has warned Fikile Mbalula against his father Jacob Zuma's arrest.
In a tweet, Mbalula said this country was sold to Guptas and they are working hard to reclaim it back.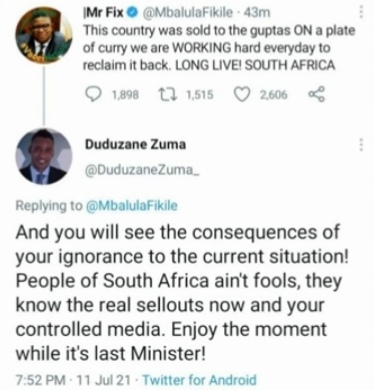 Duduzane responded warning Mbalula that he will see the consequences of his ignorance to the current situation.
He added that people of South Africa ain't fools, they know the real sellouts and their controlled media.
Duduzane added that Mbalula must enjoy the moment whilst it lasts.