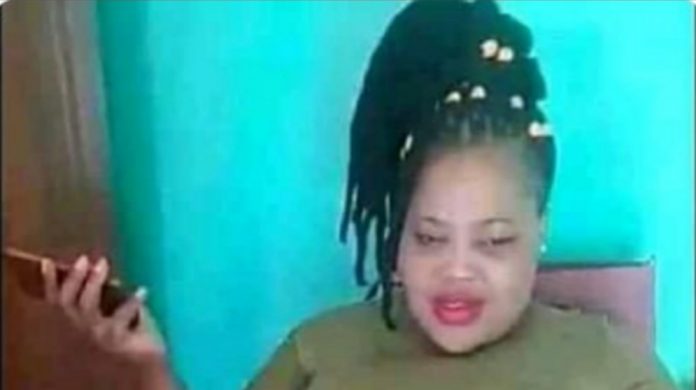 A South African woman is trending on twitter  after she she filmed herself forcing a mentally ill man to perform s_ex acts her.
The woman, who now faces arrest, is reportedly a resident of Zwelitsha, Zone 6 in King Williams Town.
The video was shot with other people in the house as music and talking could be heard in the background, while another woman could be heard shouting further instructions.
The video that has been widely circulated, shows the woman sitting on a couch with just her t-shirt on while instructing the man to perform certain acts.
The video was initially published by the account Man Is Not Barry Roux.