Reality TV star and YouTuber Lasizwe Dambuza has shared beautiful pictures of his daughter living many South Africans in confusion yet again.

Lasizwe took to Twitter and Instagram where he shared snaps of himself and his new bundle of joy. The picture was captioned: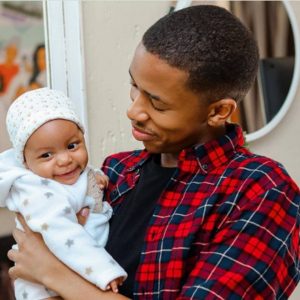 "The best gift I could ever ask for, I love my daughter so much", #DADDYsGIRL.

People started questioning if Lasizwe was indeed being truthful and if he was really a dad. Lasizwe quickly hit back with a bold statement confirming that he was a dad. He made it clear that he did not make a mistake when he was writing the caption.

Back in March, Lasizwe shared a picture of himself carrying a new born baby in his arms and he said, "Thank you for choosing me to be your father".