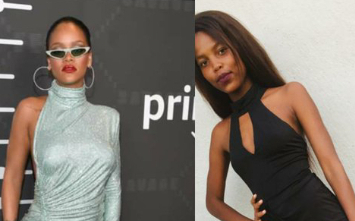 Pamela Nos'fiso Gwebu, who carries the hashtag pamela on Twitter challenged Rihanna as she confidently compared herself with her.
She posted her picture saying "Me or Rihanna? You already know what to remember❤️..chose wisely."
Previously, Pamela posted another picture of her and Beyonce and said "Done with this Hun next to me, who's next?
Twitter fans supported Pamela saying she qualifies for #MissSA2020 and her confidence is what they need hence she should be given a chance.