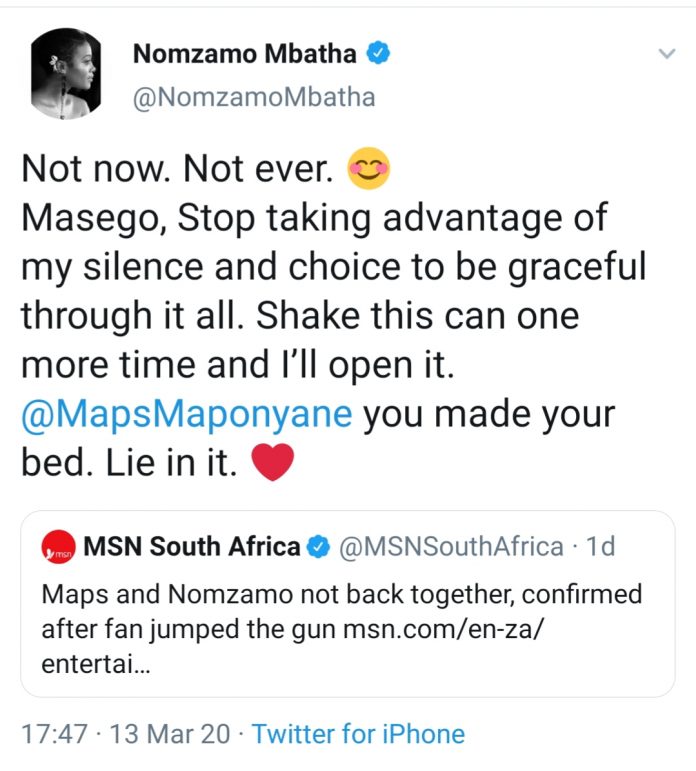 Nomzamo Mbatha on her Twitter threatened Maps Maponyane that if he continues shaking the bag she will SPILL IT.
All this started because case of mistaken identity lead to a fan's hopes down. A Nomzamo Mbatha look-a-like hugging Maps Maponyane sent fans' tongues wagging at the possibility of them getting back together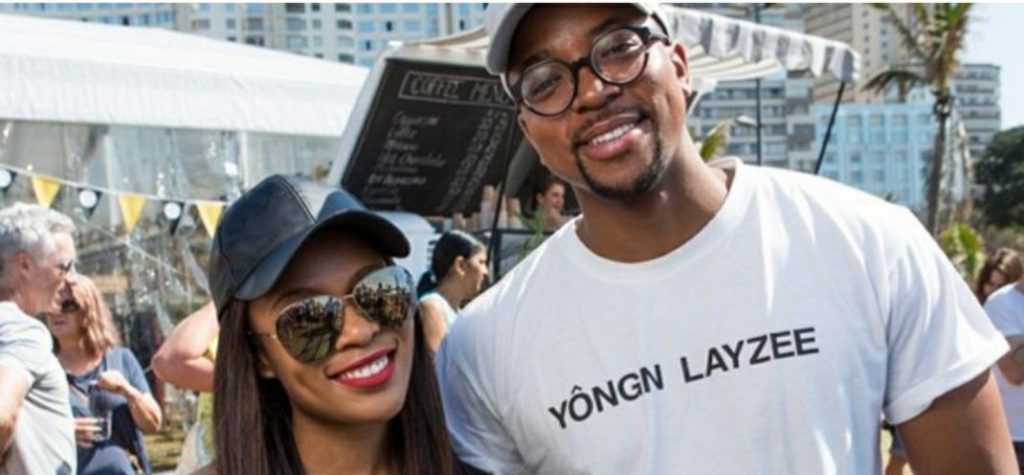 Maps, however did clarify that it was his friend Naledi Radebe, however many fans were not quite convinced.
In a turn of events, Nomzamo Mbatha set Twitter ablaze when she accused Maps of click-bait.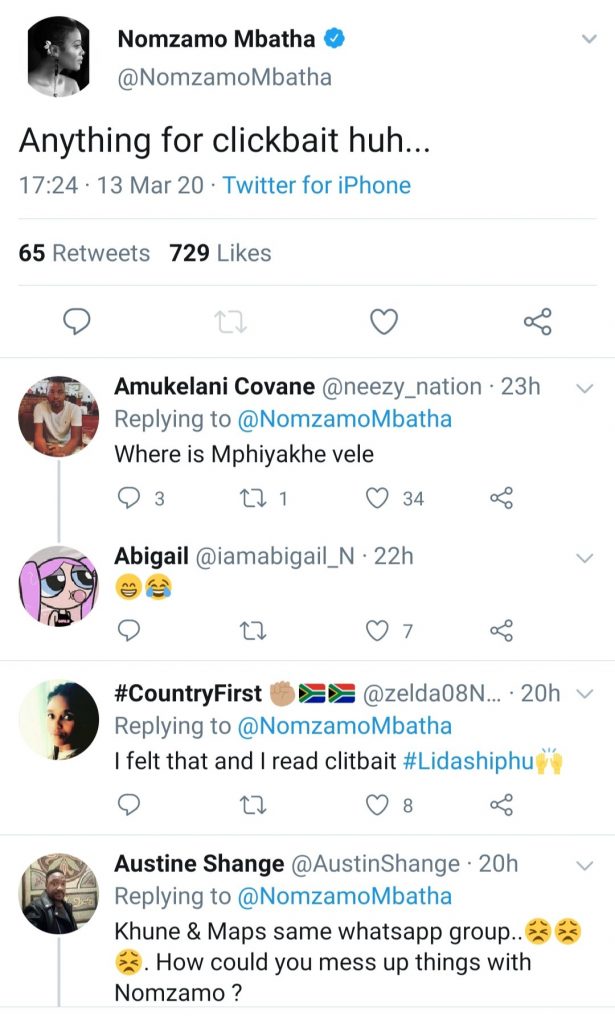 "Anything for click-bait huh?" she tweeted
She even called him by his government name, Masego!
The actress replied to an article that posed a question as to whether the couple rekindled their love or not, following the picture that went viral.
Threatening to spill the beans, her response was not quite what fans expected.
"Not now. Not ever. Masego, stop taking advantage of my silence and choice to be graceful through it all. Shake this can one more time and I'll open it." she replied.