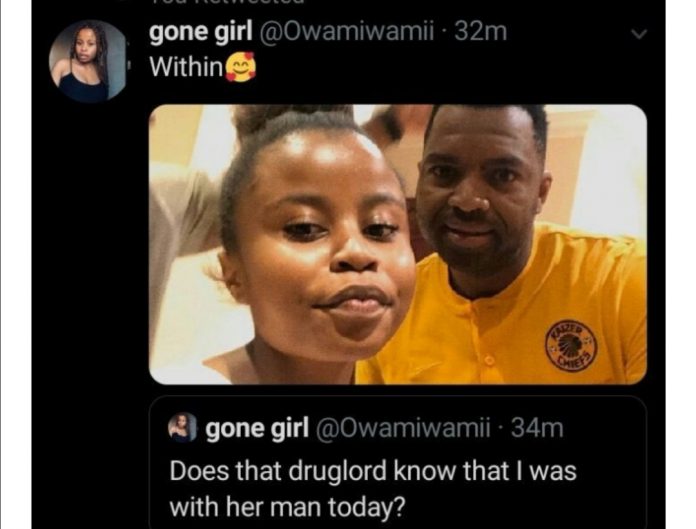 Famous football star Itumeleng Khune does not have it easy as fans bash and label him after a selfie of him and a young girl hit social media this week.
The girl who happened to be a fan of Khune ,got lucky and got a selfie with the star only to stir up trouble with her caption.
On Twitter, fans were quick to defend Khune after some tweets labelled him a pedophile citing history of Khune dating an 18 year old.
His fans went on to say Khune would not look in the girl's direction let alone drink from her cup.
People advised Khune to stop taking selfies with 2000 fans to avoid such incidents.