Actress and TV personality Nomsa Buthelezi is one of the people that are sad and angry about women dying at the hands of men in the country.
The actress took to instagram to share her traumatised experience at the hands of a man. In the post, she wrote the following: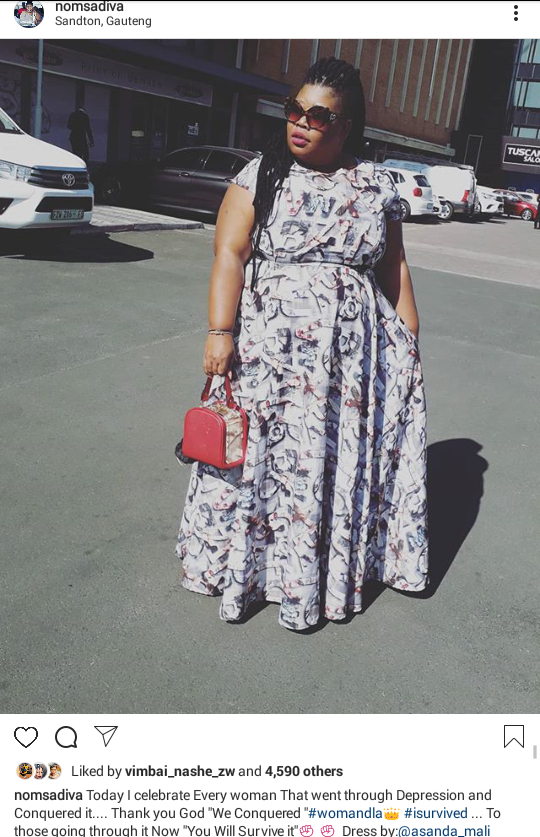 Nomsa might be posting about her baby daddy who forced her to have an abortion. She posted about him last year on instagram saying she remembers the day he took her to an abortion clinic to terminate her second pregnancy.
The actress also said the same man told her that she is ugly, no man will love her and she will never succeed.
However, Nomsa Buthelezi realised the toxic relationship she was in and immediately ended it.