Queen Sono actress Pearl Thusi has landed herself in hot water after she called South Africans Xenophobic on Twitter.

The actress weighed in on the ongoing #PutSouthAfricansFirst where citizens are demanding the government to put South African nationals first before prioritising foreigners.

A lot of tweeps claimed that Zimbabweans, Nigerians, Ghanaians and other nationals from the African continent were taking jobs that belonged to South African citizens.

Pearl Thusi tweeted, "Killing African Nationals that reside in South Africa is something I will never defend.
Defending borders drawn by colonizers will never be something I limit myself with".


This did not sit well with some South Africans who said she was privileged that is why she does not see how ordinary South Africans are suffering. Some of them called her ugly names.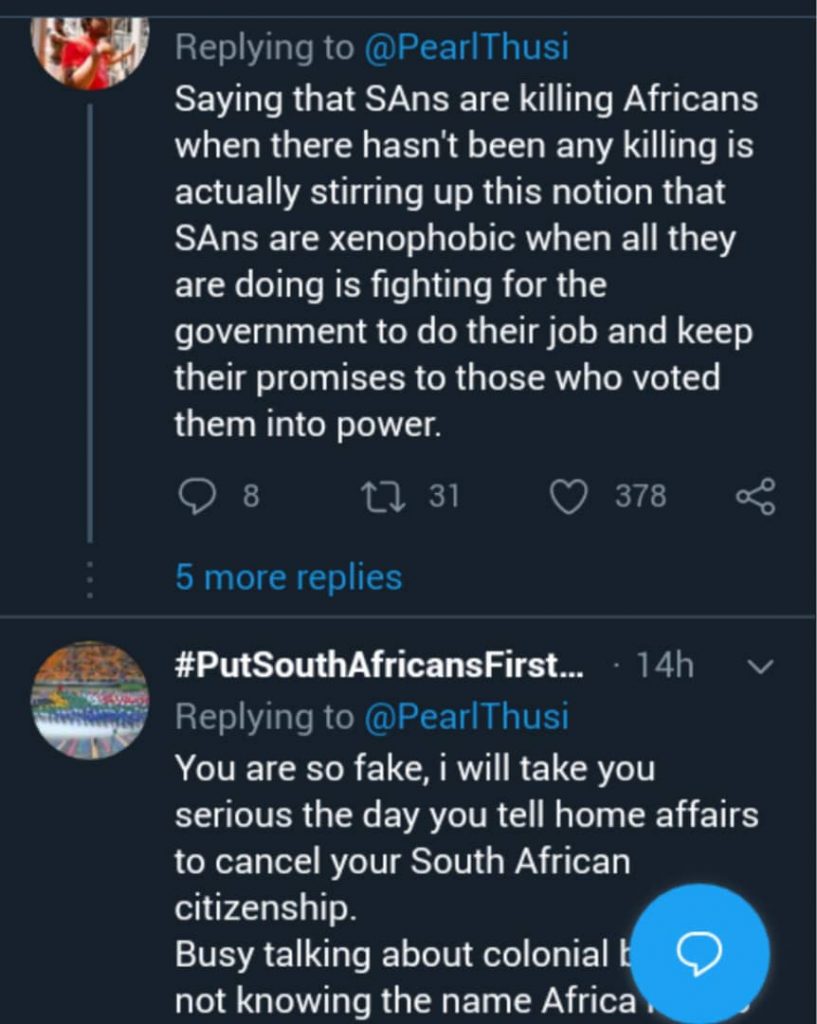 Tweeps are not backing down and they have even gone as far as starting the #PearlThusiMustFall.