Nelson Mandela's granddaughter Zoleka Mandela took to Instagram to share her tw*rking moves.
She said her tw*rks speaks for itself.
On the post, she wrote, "When your TW*RK speaks for itself, don't interrupt!"-Henry J. Kaiser. How l feel when you miserable, self-hating, evil and trolling A*Ses try FU*KING interrupt my happiness and FREEDOM… you can kiss my entire 40yr old A*S, bbbiiiyyyaaatttccchhh!!!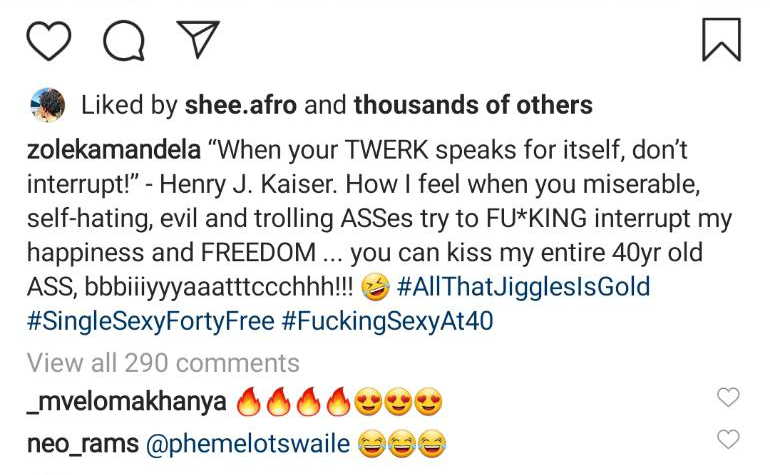 Zoleka's post attracted a thousands of likes with many audiences saying the video is lit.