Carol Tshabalala has been in the sporting industry since the age of 18.
The South African sports presenter is celebrating a huge milestone, 22 years in the industry.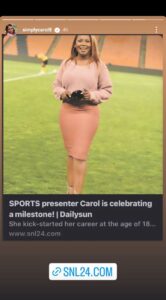 She shared her picture in celebration of a beautiful day, Another chance to add more gloss to her shine.
Fans and celebrity friends took to social media to show love and congratulate her.