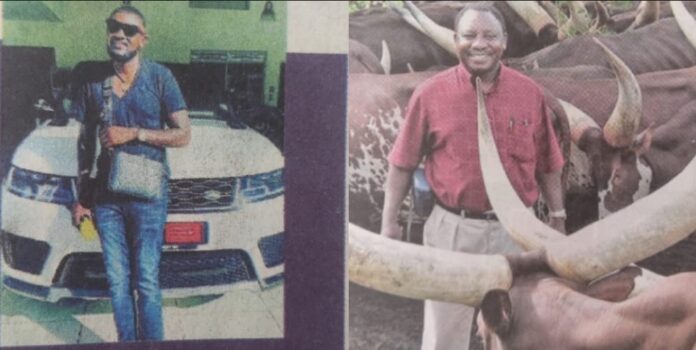 Sunday Times reports that, President Cyril Ramaphosa's farm was robbed in 2020 by robbers who are believed to be Namibian Nationals.
A sum of about $4 million which was stashed in property at the farm house was stolen from the Phala Phala Farm.
A Namibian suspect Imanuwela David shocked his villagers in Namibia when he started buying top of the range SUVs and upgrading is homestead.
The small village house was renovated to an electrified house with 12 rooms. He also built two lodges and flush toilets at the new structures.
David 35, also bought himself a Mercedes-Benz SUV . He is accused of being the Mastermind behind the February 2020 heist at the farm that is located in Limpopo.
David was named with four other suspects who are Namibian Nationals, Umbanus Shaumbwako, Petrus Muhekeni, Erkki Shikongo, and Petrus Afrikaner.
These names were obtained from a statement by Former State Security Agency boss Arthur Fraser. Villagers confirmed that the suspects' property has been renovated since 2020.
They said it was a major upgrade and everyone was shocked because the homestead used to be a poor shelter.
Imanuwela David was arrested in June 2020 for illegally crossing into Namibia via the Orange River at Rooiwal.
Before the robbery the accused was driving an old VW Polo. He then started driving top of the range vehicles after the robbery.
Please read the full story in today's Sunday Times- June 12 2022.