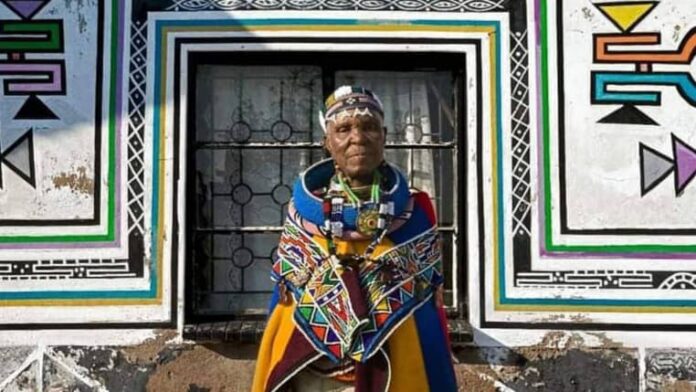 The suspect arrested for attacking Ndebele artist Esther Mahlangu is a known neighbour. He is an electrician who did minimal jobs for the artist.
Kganshi Skosana aged 36 who was arrested in connection with the robbery lived across the street from Mahlangu's house.
It seems the suspect observed Mahlangu's house since he would come to do odd jobs at the old artist's house.
The Ndebele artist Esther Mahlangu was attacked and assaulted in her home in Siyabuswa last month.
The suspect fled with an undisclosed amount of money aswell as her firearm. Meanwhile the family is trying to arrange counselling for the 87 year old Ndebele artist.