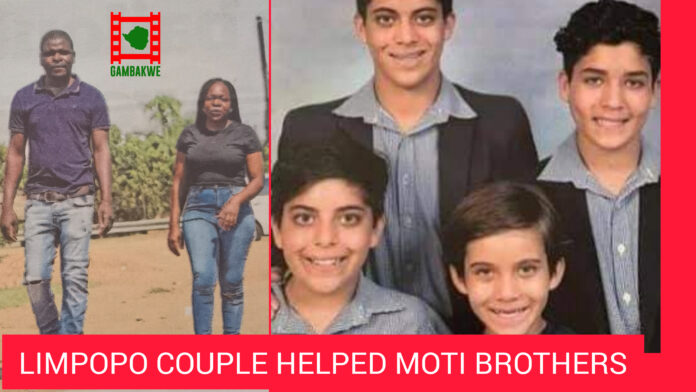 Sowetan newspaper has revealed the identity of the Limpopo couple that helped the 4 Moti brothers when they were released by their kidnappers on Wednesday night.
Rhendani Vhalade and Stephania Simango, of Ra Masia village in Vuwani, said the kids arrived at their house still dressed in the school uniforms in which they were kidnapped, screaming for help.
The kids refused to say what had happened except to say they had been dropped off at a nearby road.
One of the brothers asked to use the phone  and called their parents, but refused to get into the house.
Brothers Zidan (7), Zayyad (11), Alan (13) and Zia (15) were kidnapped while on their way to Curro school on 20 October.
A search for Stephania Simango and Rhendani Vhalade on Facebook did not reveal anyone with those names.
Police said they are not aware if the Polokwane businessman paid a ransom for the release of the children.
Please read the full story in today's Sowetan newspaper – 12 November 2021.