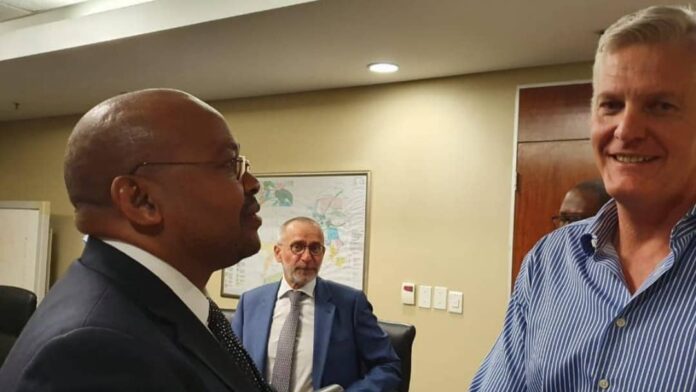 Eskom Group CEO Andre de Ruyter revealed yesterday that he is not stepping down following heavy criticism from South Africans who are tired of the ongoing countrywide load shedding.
Ruyter has been criticised by the Black Business Council aswell as the National Union of Mine workers whose activities have been hindered by power cuts.
The Eskom CEO told the media that there had been no talks between him and the parastatal's board regarding his resignation. He said he does not intend on resigning on his own accord.
Ruyter said Eskom has suffered instability over the past 10 years. He however acknowledged the power utility's short comings in relation to achieving its objective goals as quickly as they have intended to.
The National Union of Mine workers (NUM) is calling for the Eskom board to resign along with the CEO Andre de Ruyter. They are saying the CEO and the board have failed to resolve the problem of load shedding.
NUM said the electricity situation in South Africa has reached a point of crisis thus they called on the government to declare the situation a national crisis.