Popular designer and Ephymol owner, Ephraim Molingoana, crashed his new Mercedes Benz on the day he bought it last week. The car was extensively damaged and was written off.
Ephraim bought the car to celebrate his 50th birthday on the 26th of October 2021.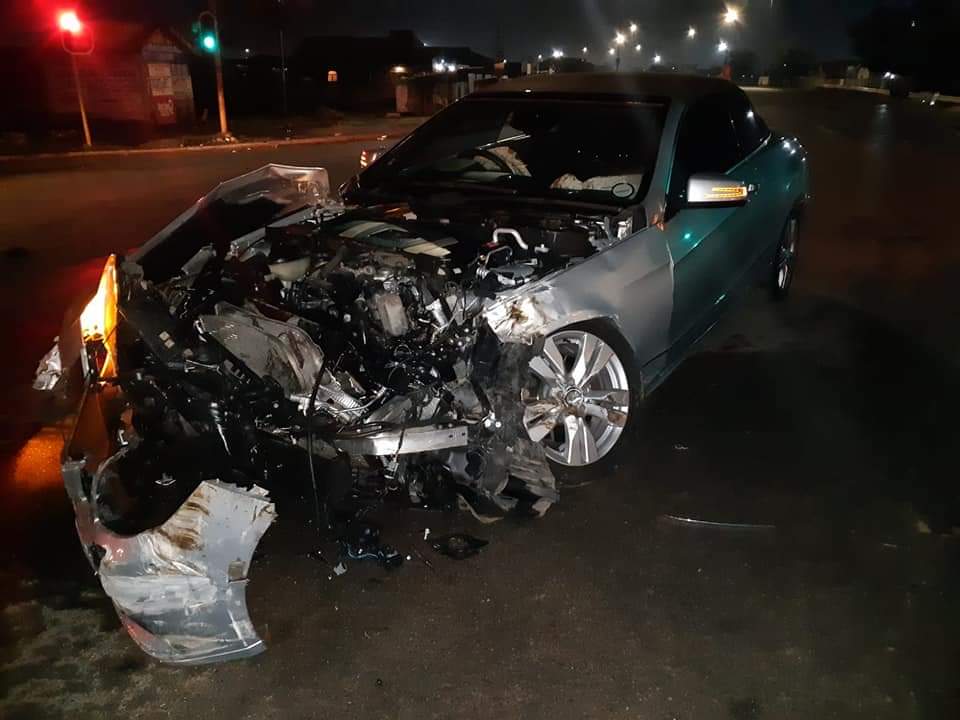 Writing on Facebook, Ephraim said :
Just survived death by seconds… Correctional bus collided my new car that I bought this morning… thank God for sparring our lives.
Molingoana told the Sunday World Newspaper that he was taking the car to his family to surprise them and get their blessings when the bus drove into him.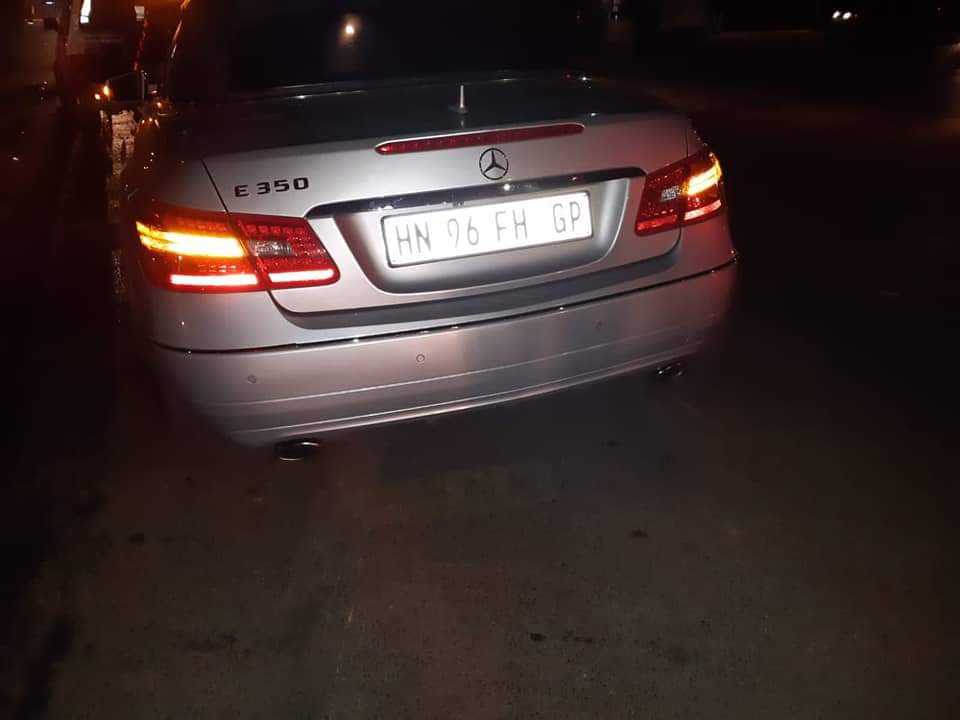 He told the newspaper that the accident happened five minutes from his mother's house.
The bus driver accused Ephraim of being drunk and going through a red light, which Ephraim denies.
Please read the full story in today's Sunday World Newspaper – 7 November 2021.