EFF deputy president Floyd Shivambu has urged South Africans to vote for EFF.
Today South Africa is having their elections and he reminded people the party to vote for.
In his post, Shivambu said today is the day to make an appointment with the future by voting for EFF.
He also mentioned that he will cast his vote at Moses Jotamr Primary School in Braamfischerville,Soweto,Gauteng.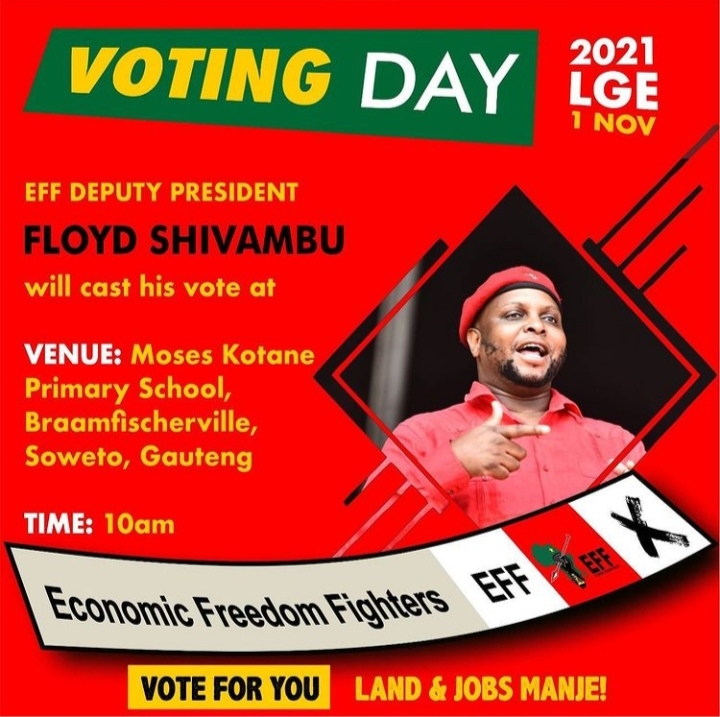 Adding, the deputy president said voting stations are now open.