EFF leader Julius Malema has rejected President Cyril Ramaphosa's command of deploying Soilders in provinces of unrest.
The president made an address yesterday saying he has deployed soilders in KwaZulu-Natal and Gauteng where killings and lootings are taking place.
Malema responded saying no soilders are to be sent on their streets.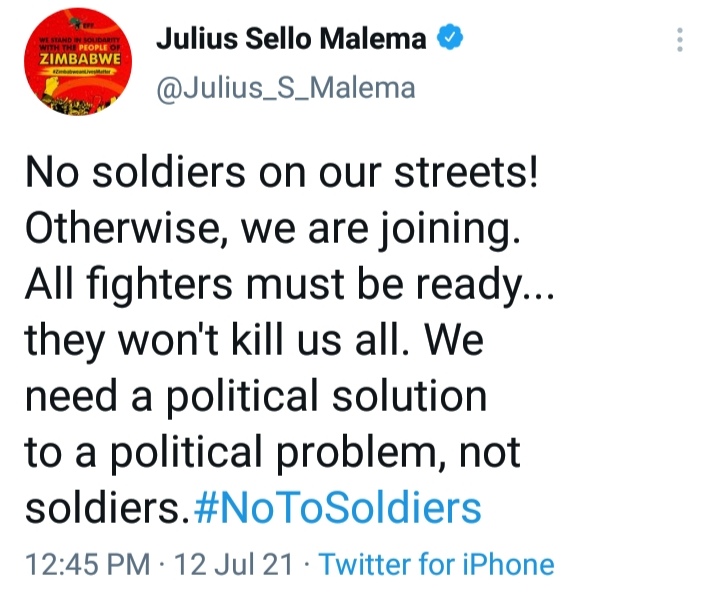 He added that all fighters must be ready, they need a political solution to a political problem.