Fans have criticised MacG's current interview with media personality Gareth Cliff.
On Twitter comments, they said they want to hear what people have to say.
MacG was accused of failing to command the interview.
They said Cliff managed to drag him where he wants him to go.
However, one fan said, MacG did a good job by asking Gareth Cliff what he thinks about Julius Malema.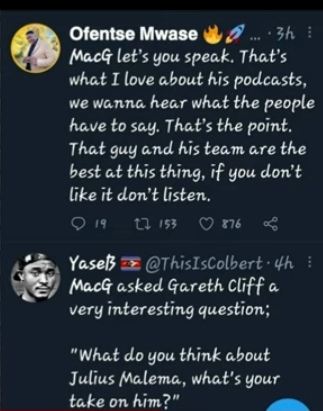 Other fans went on to support MacG saying he has the best podcast and the interview was great.