Zola Hashatsi has announced that he is going back to court tomorrow with Dumi Masilela's mother.
He said they are going to hear the baboons testify.
Hence he asked fans and friends to put them in their prayers as they seek for Dumi's justice.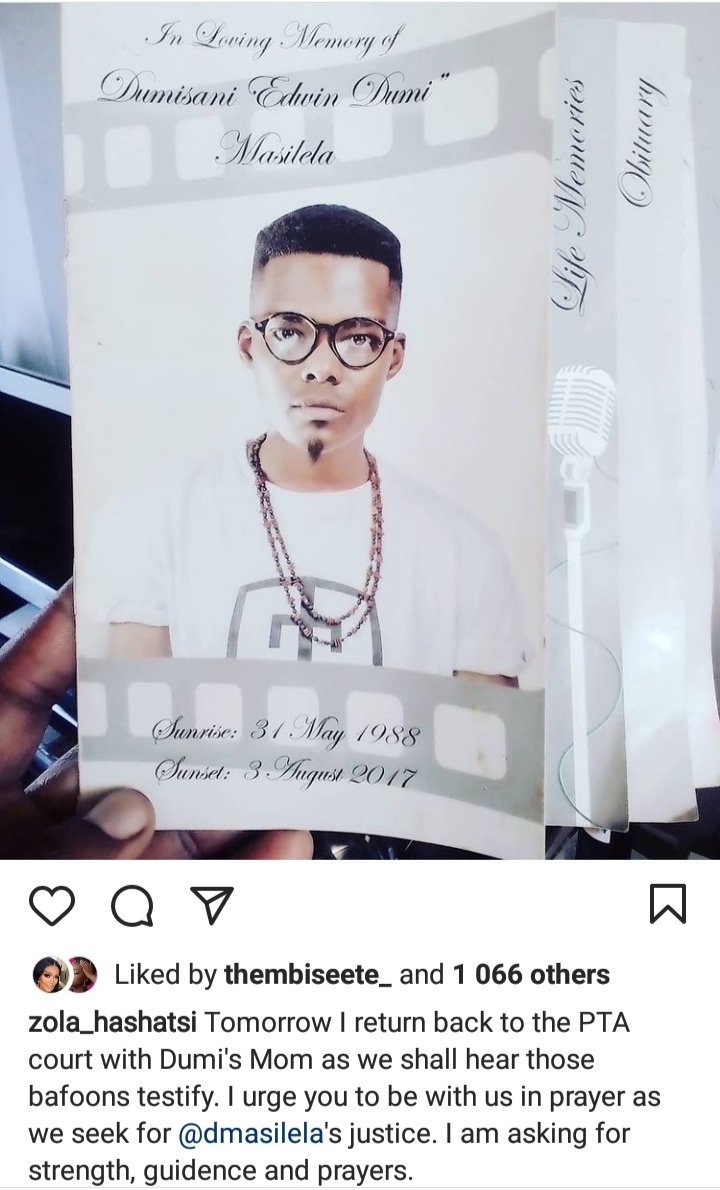 Adding, he said he is asking for strength, guidance and prayers.