In a shocking development, the tracking company of the Gauteng Woman who claimed she was hijacked plans to sue her after she confessed to faking the hijacking.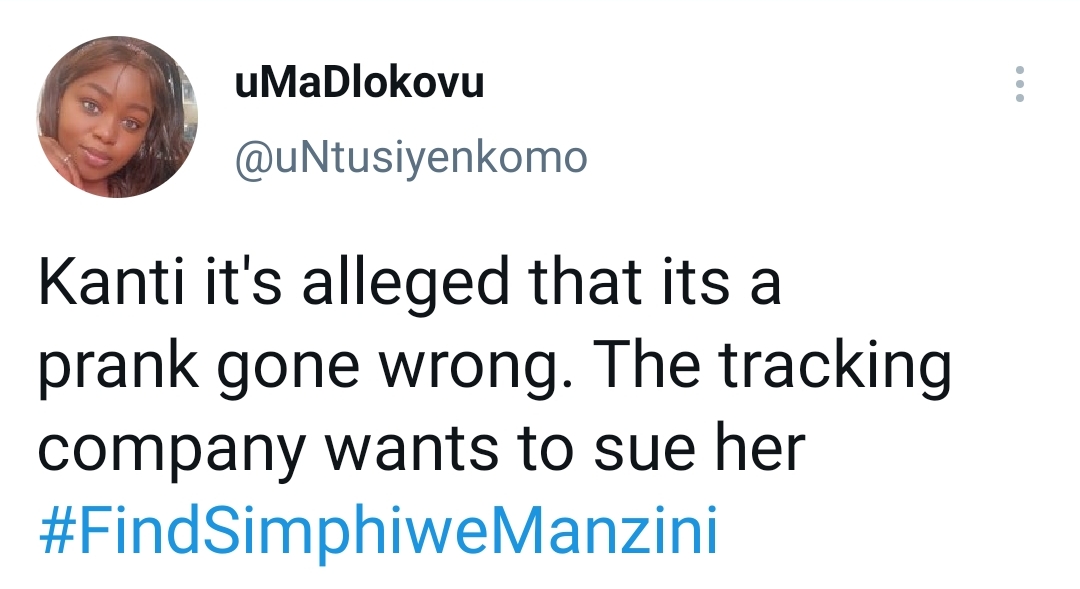 It was earlier reported that:
Simphiwe Manzini Mntimande took to Facebook on Wednesday night, alerting people on social media about her hijacking ordeal.
She posted: "I just been hijacked. I'm in the boot of my car. They took my other phone thinking I have one. I'll update you till I'm no more… (sic)," she posted, tagging her location as Mohlakeng, a township in Randfontein, West Rand.
The posts went viral on social media with calls for #FindSimphiwe reverberating on the platform.
Media personalities such as sports broadcaster Robert Marawa also tweeted about the woman's ordeal.
Early on Thursday morning, the woman posted a video in which she said she was safe.
Her ordeal has received thousands of comments, shares and tweets in the space of a few hours.
Gauteng police spokesperson Captain Mavela Masondo said details about the incidents were still sketchy as the victim was still busy opening a case at one of the police stations in Soweto.
He said the victim arrived at the police station in her car and police would release further details later.