Having a law degree has worked in favour of actor Clement Maosa in an industry that has been labelled unfair and is full of exploitation.
The Skeem Saam actor wants to take a step further and expand his career. He wants to become an entertainment advocate so he can help his fellow artists.
The actor shared a clip of his interview on Massive Metro where he revealed his ambitions. In the video he opened up about how he became a lawyer.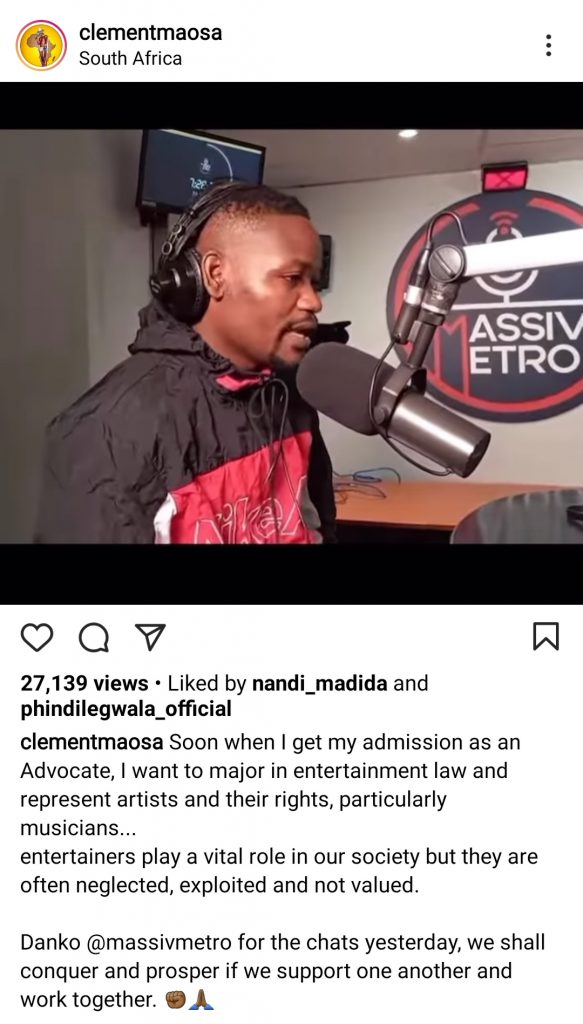 He said growing up many people wanted to be doctors or lawyers. His parents then said they will only pay his tuition if he chose one of them. Clement added that eventually he wants to open a law firm.