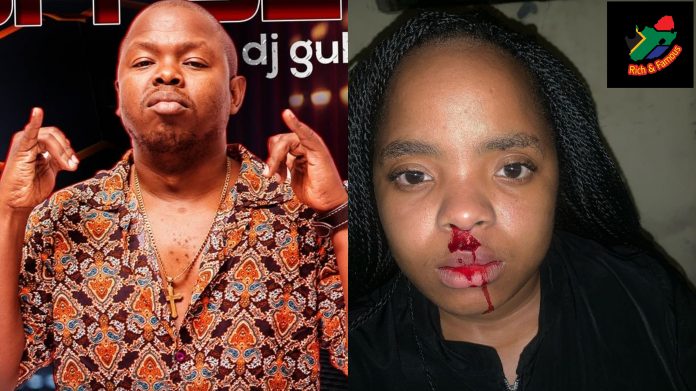 Durban DJ, Nkosinathi Basil Makhanya (DJ Gukwa) is trending after his girlfriend, Jackie Mcobothi put out graphic pictures of her injuries after he beat her.
Writing on Instagram, Gugu accused the DJ of physical, financial and emotional abuse.
Jackie said the DJ abused her even though she was responsible for supporting him financially.
She said she often had to cover up bruises by wearing long dresses and dark glasses, after he beat her badly.
Writing on Instagram, Prince Kay bee slammed the DJ for abusing women and called him an insecure and ego driven bastard.
DJ Gukwa had not responded to the allegations by last night.