Actress and DJ, Thulisile Phongolo, seem to be the latest celebrity to go through woes when it comes to social media.
This comes after the actress took her Twitter account, to mention how she was tired of eating hotel food. And one Twitter users thoughts they could tell the female DJ, on what to do with the food.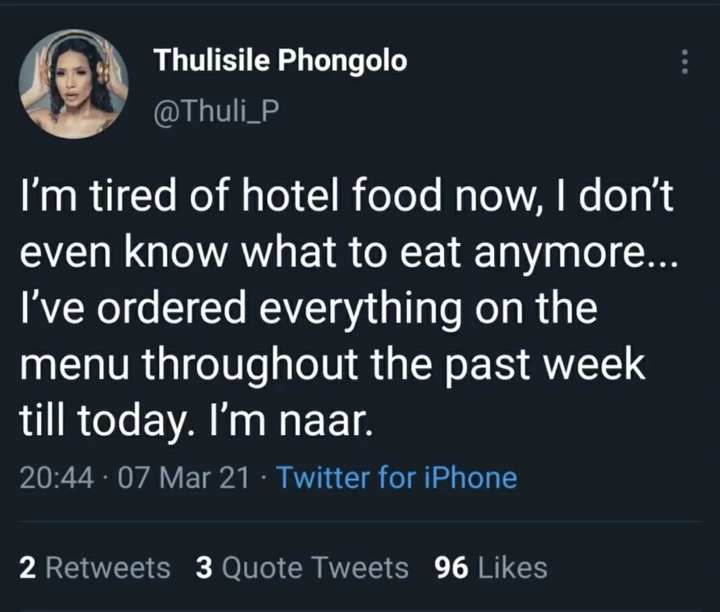 "I'm tired of eating hotel food now, I don't even know what to eat anymore…" tweeted Thuli.
One tweep who goes by the name @uMabhuti, replied to the tweet with what they thought was a simple suggestion for the actress's dilemma replying, "Share that hotel food with those that need it the most…"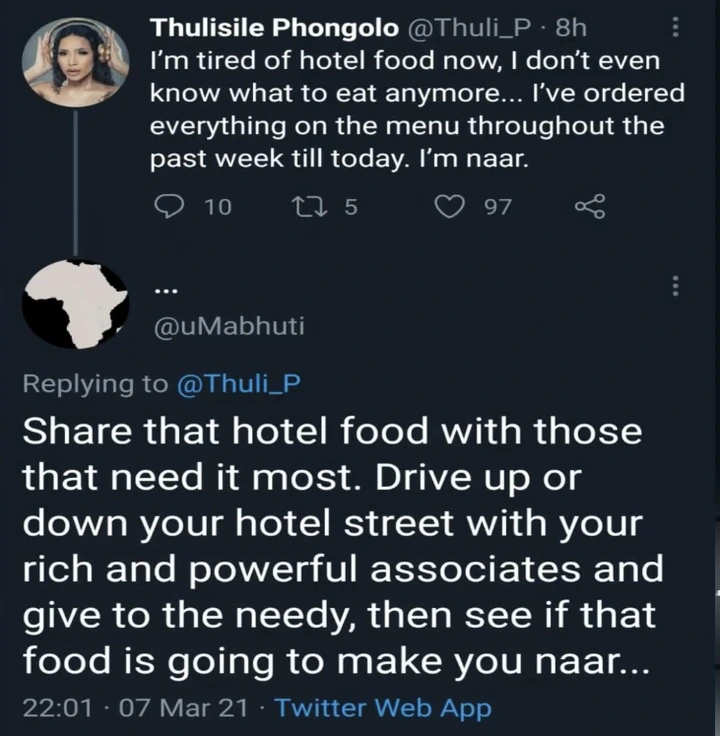 Thuli was clearly annoyed by this, as she responded to the tweep y simply saying, "Don't bore me".
Even though the celeb was irritated the tweep kept coming back for more, as he replied telling Thuli, that that those who have must provide for those who do not have.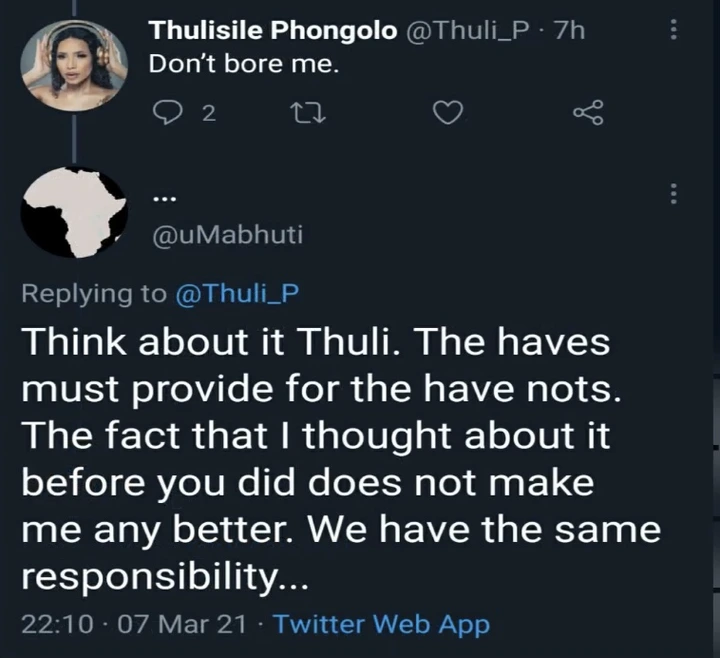 One of the actress fan tried to stand up for her, and tell the tweep that she might be living at a hotel for work purposes and someone might be paying for the food, and they might not take it lightly that the actress was giving away food that they are paying for.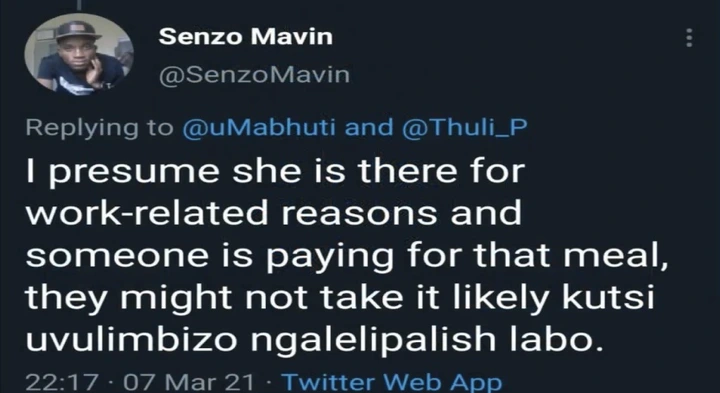 However, the tweep did care, as they said whether it work related or personal, he is just there to spread the spirit of empathy.