Zodwa Wabantu shared with her fans the tragic news that her aunt has passed away from Covid-19.
The celebrity took to her social media to share the message and posted a video of herself crying out of grief.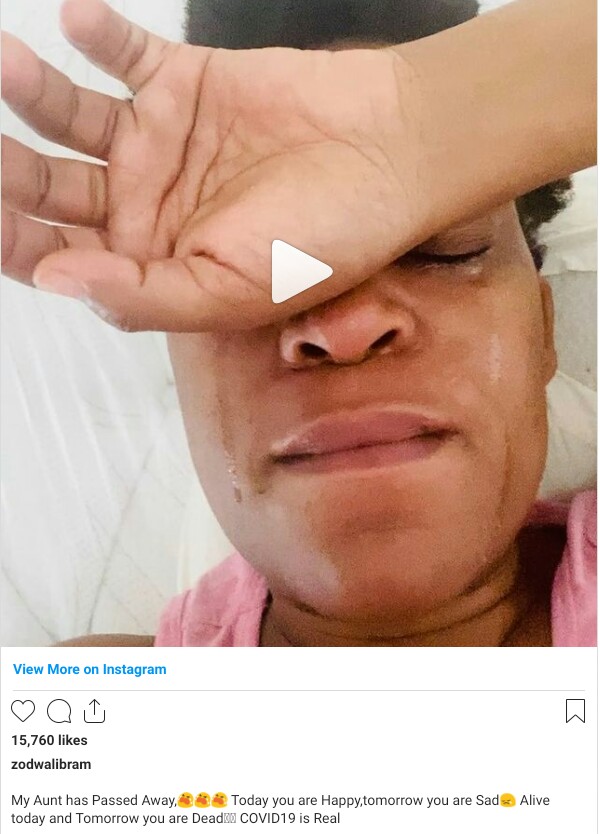 Fans took to the comments to share condolences as Zodwa reminded them of the reality and tragedy of the pandemic.