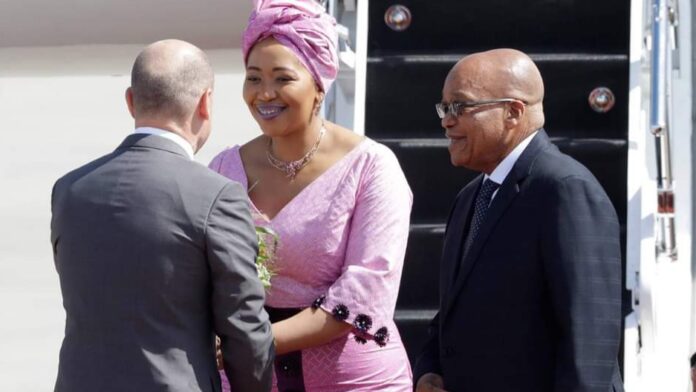 Sunday world reports that one of the wives of former South African President, Jacob Zuma, has been advised to withdraw her divorce case against Zuma.
Thobeka Madiba Zuma, who married Zuma in a traditional Zulu ceremony in 2010, was last year barred from entering Zuma's Nkandla homestead after being accused of stealing his sim card for unspecified reasons, when Zuma was in Cuba for treatment.
Zuma and Thobeka have a 14 year old child together. Thobeka had filed her divorce case at the Pietermaritzburg High court
The newspaper revealed that filing for divorce means Thobeka would lose first lady benefits such as security and personal assistants provided by the state.
Please read the full story in today's Sunday World – 11 October 2020.