Norma Mngoma, the wife of former Finance Minister Malusi Gigaba has rebranded and dropped her 'Mrs Gigabyte' image.
She made the announcement on her Instagram account.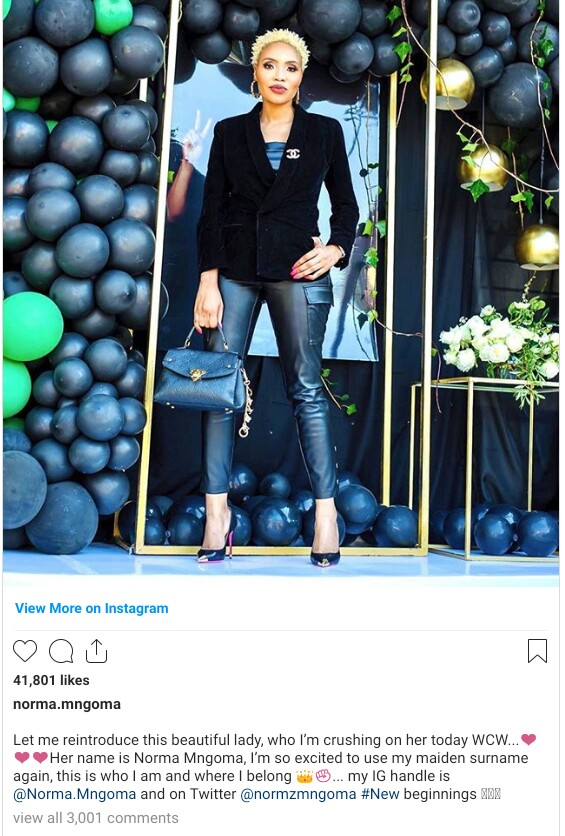 Norma also mentioned that she was her own "Women Crush Wednesday" and reintroduced herself to social media sporting a blonde afro hairdo.
She however, suggested that she is leaving the couple's Pretoria home to live in Hyde Park.