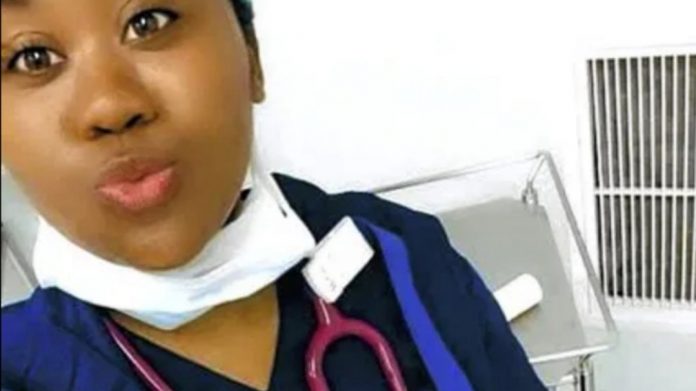 In a Shocking twist, an anonymous whistle-blower has alerted the ANC in KZN that Nokwanda Ndlovu (23), the fake Wits  medical intern who worked for 2 years in various  KZN hospitals, was the lover of the ANC MEC, Jomo Sibiya.
The ANC has since opened an investigation and the outcome is expected on 29 September.
Nokwanda's family says she met Sibiya at a party organised by the ANC in Johannesburg in January 2019.
ANC cooperative governance MEC, Sipho Hlomuka and New Castle Mayor, Ntuthuko Mahlaba, allegedly tried to convince Nokwanda to abort the pregnancy she had after sleeping with Sibiya.
Nokwanda gave birth while in custody in April and appeared in Court in Nkandla on Monday.
Timeline of Nokwanda's deception 
NOV 2017 – Benedictine Hospital
NOV 2017 – Nongoma Hospital
Feb 2018 – Hlabisa Hospital
June 2019 – Nkandla Hospital
August 2019 Hlengisiwe Community Health Centre, Mpumalanga
Please read the full story in today's Daily Sun – 29 July 2020