Rapper AKA has tested positive for coronavirus. His team released a statement on Friday through his social media pages saying he tested positive for Covid-19.
His team said he was making his results public to create awareness around coronavirus and caution citizens to be more vigilant when interacting with others.
He also asked everyone to stick to the social distancing guidelines, of wearing masks and to wash and sanitize regularly.
AKA said he would be sharing his recovery journey while self-isolating, and was going to be transparent.
However, rumours say that he was paid R55 million by the World Health Organisation who hired him to publicise a fake statement about his covid 19 status.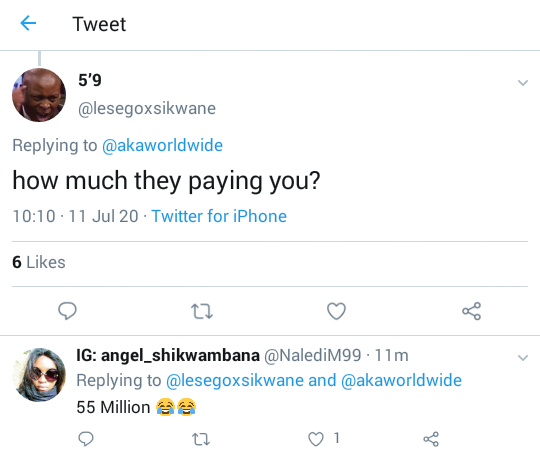 Aka was not believed by tweeps as he also posted that he is already on day 9 living with the virus while he tested positive yesterday.