A few weeks back Shepherd Bushiri's lawyer reported two cases of murder attempts on Bushiri to the police, with one happening late last year. The recent one Bushiri apparently witnessed it because he was tipped off in time.
Now two tents belonging to his ECG church were set alight on Wednesday night. Speaking to Sowetan spokes person Ephraim Nyondo said the fire was put out before the tents burnt to the ground.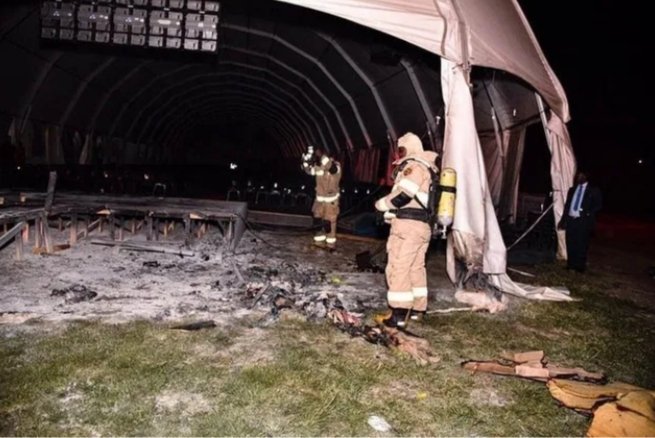 The tents formed part of the overflow for the ECG in Pretoria. The church believes that the 2 Assassination attempts and this burning of the tents could be related and are calling on the police and all investigating agencies to help them get to the bottom of this incident.
SAPs Spokesperson Kay Makhubele confirmed that a case has been opened"a case has been opened and it is malicious damage to property"