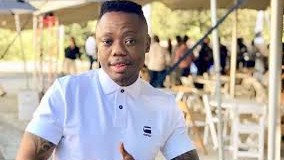 While many celebrities are going an extra mile to help the needy, DJ Tira has decided to join them.
DJ Tira decided to give one person R5,000 and inorder to find the perfect person to deserve this money his started a #DJTiraGiveMeThis5000Because challenge.
On this challenge those who want the money will be giving their valid reasons on why they want the money and put the harshtag.
A number of people have been responding with their reasons and DJ Tira has finally announced the winner.
The winner was a first year student at UJ. He wanted the money to pay for studies, food and textbooks.