Zimbabwean businessman, popularity know as Uncle Roland is finally back in the game. Uncle Roland gained popularity by spending money with different slay queens and posting on socia media.
Late last year, Uncle Roland was said to have lost everything after his back accounts were frozen. This was due to tax evasion and unscrupulous business dealings.
Uncle Roland also confirmed this when he posted talking about how friends leave you when your life gets hard and want you when everything is alright.
Yesterday he posted a brand new car (Porche) with caption, "new baby." Could Uncle Roland be back in the game and finally has his money back. His followers were showering him with praise and warning him not to bring the car to Zimbabwe as ZIMRA will slam him.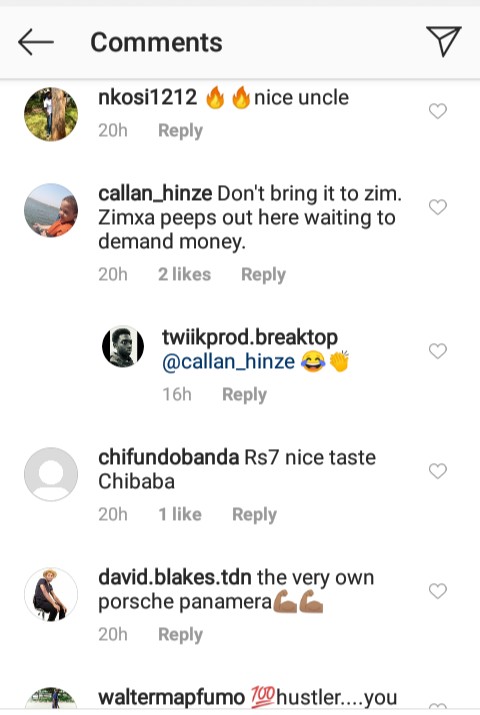 Uncle Roland's new car is a Porche Panamera 2020. The price range is $88,550 to $130,650. It is a sports car of the large luxury sedan class.